Adventure is a game released in 1979 for the
Atari 2600
.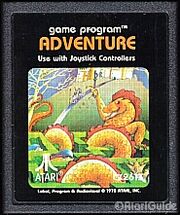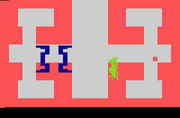 The Game Room reviewed it during Season 2. It was not really reviewed, as most of the games weren't during Season 2, but is instead just footage of the game, with footage of Stella and bits of text placed during it. However, the last few frames say "Highly Recommended".
Ad blocker interference detected!
Wikia is a free-to-use site that makes money from advertising. We have a modified experience for viewers using ad blockers

Wikia is not accessible if you've made further modifications. Remove the custom ad blocker rule(s) and the page will load as expected.