The Atari 7800 Joystick is a 1986 Controller released for the
Atari 7800
.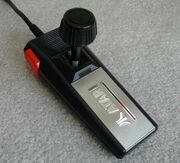 Mark said that he had a huge list of complaints. One was it is impossible to know how to hold it. He said that Joystick doesn't move very far and it is hard to reach the buttons. He notes the thumbgrip. He recommends the Genesis Controller or Gamepad.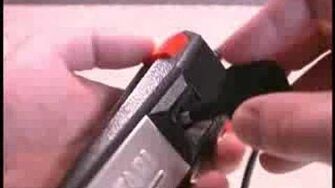 Ad blocker interference detected!
Wikia is a free-to-use site that makes money from advertising. We have a modified experience for viewers using ad blockers

Wikia is not accessible if you've made further modifications. Remove the custom ad blocker rule(s) and the page will load as expected.