Bioshock is a 2007 First-Person Shooter released on the
Xbox 360
.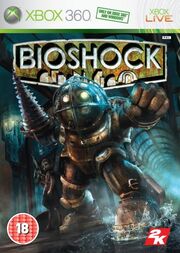 Starting off with a gameplay montage 
Mark
said that it was more than a video game, it was an experience. He said it was the best First-Person Shooter he'd ever played. He also said it got top marks in every single category. He noted that it doesn't waste time with cutscenes. He said that it uses Sound, Music and Ambience excellentally. He then explains Plasmids. He said it was completely different to
Halo 3
. He tells us to stay for Part 2.
Mark said that the beauty of the game lies in the details. He said what makes it stand out is the storyline, details and gameplay. He also said it's almost like living in a film. He likes the ability to upgrade weapons. He said he can't wait for a sequel. He recommends it.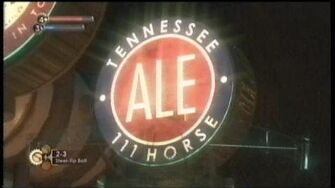 Ad blocker interference detected!
Wikia is a free-to-use site that makes money from advertising. We have a modified experience for viewers using ad blockers

Wikia is not accessible if you've made further modifications. Remove the custom ad blocker rule(s) and the page will load as expected.