Bushido Blade is a 1997 Fighting game released on the
Playstation 1
.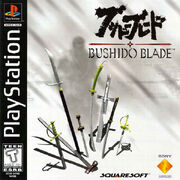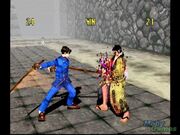 Mark
said that it was different than your average fighting game. He said it was a must play, but was difficult to find. He also said it shines in two player mode. He then explained the controls. He likes the short matches. He wants a remake. He said the first-person mode was interesting, but it doesn't work very well. He recommends it.
Ad blocker interference detected!
Wikia is a free-to-use site that makes money from advertising. We have a modified experience for viewers using ad blockers

Wikia is not accessible if you've made further modifications. Remove the custom ad blocker rule(s) and the page will load as expected.