Call Of Duty: Modern Warfare 2 is a 2009 First-Person Shooter released on the
Xbox 360
.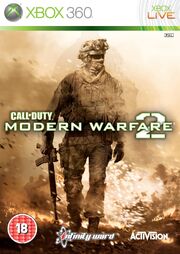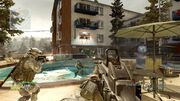 Mark
said that
Modern Warfare 1
didn't need much improvement. He said it was like
Fallout 3
, but not completely gray. He also said there was some driving segments. He noted that it's M Rating was earned. He praised the level design. He said you got a lot for the money. He recommended it.
Mark said that the Special Ops missions were the best part of the game. He said many games are doing things that Timesplitters did, such as the Short contained missions. He also said it's a nice improvement over the first one. He recommended it.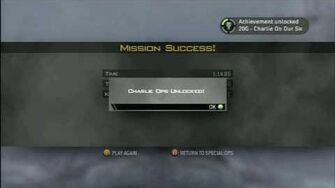 Ad blocker interference detected!
Wikia is a free-to-use site that makes money from advertising. We have a modified experience for viewers using ad blockers

Wikia is not accessible if you've made further modifications. Remove the custom ad blocker rule(s) and the page will load as expected.