Call of Duty: World At War is a 2008 first person shooter released on the
Xbox 360
.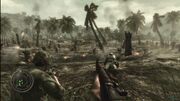 Mark
said that it was Saving Private Ryan the game. He said it contained flamethrowers. He also said that the gameplay was frantic. He said you could see how far World War II games have come, since
Medal Of Honor
. He also said that you kick ass while playing even if you die a lot. He noted that had online co-op and multiplayer.
Mark said that the Russian campaign takes place in city streets and through buildings. He said that the outdoor combat was extensive. He noted that it was quite short. He said that the flamethrower has unlimited ammo, but you have to reload it.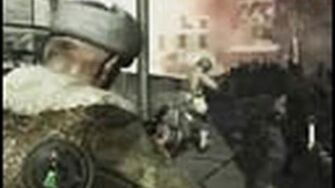 Ad blocker interference detected!
Wikia is a free-to-use site that makes money from advertising. We have a modified experience for viewers using ad blockers

Wikia is not accessible if you've made further modifications. Remove the custom ad blocker rule(s) and the page will load as expected.