Charge 'N Blast is a 2001 Action game released on the
Sega Dreamcast
.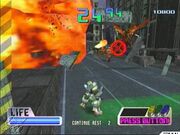 Mark
said that it was hard to describe what your doing. He said you had to shoot everything that moved, but you had to charge your weapon. He also said you move left and right using the triggers. He noted it was very arcade style, if you run out of time, you lose. He said it wasn't bad, but the issue is that the controls make it challenging. He wants to invert his aim. He said targeting was hard. He then lists the characters. He recommends it.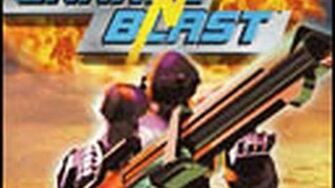 Ad blocker interference detected!
Wikia is a free-to-use site that makes money from advertising. We have a modified experience for viewers using ad blockers

Wikia is not accessible if you've made further modifications. Remove the custom ad blocker rule(s) and the page will load as expected.