The ColecoVision Expansion Module #1 is a 1982 console that requires the
ColecoVision
 to play, but plays
Atari 2600
games.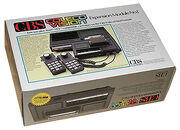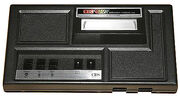 Mark said that if something like this was released today, there would be a huge lawsuit. He said that it is massive and was useful back in the day if your parents would only get you one console. He noted that you don't need another power supply. He recommends it.
Ad blocker interference detected!
Wikia is a free-to-use site that makes money from advertising. We have a modified experience for viewers using ad blockers

Wikia is not accessible if you've made further modifications. Remove the custom ad blocker rule(s) and the page will load as expected.