The ColecoVision Roller Controller is a 1983 Controller released for the
ColecoVision
.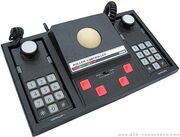 Mark said that it contained a trak ball, 2 joysticks, 28 buttons and two suction cups. He said that the Trak-Ball felt like one you would find in an arcade machine, and said it works well with Slither. He also said it was almost as big as the system itself. He notes to power it, it passes through the ColecoVision power supply. He said it has a lot of cable. He recommends it.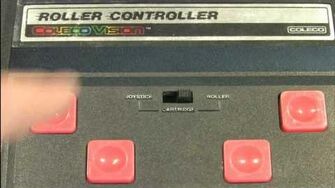 Ad blocker interference detected!
Wikia is a free-to-use site that makes money from advertising. We have a modified experience for viewers using ad blockers

Wikia is not accessible if you've made further modifications. Remove the custom ad blocker rule(s) and the page will load as expected.