DJ Hero is a 2009 Music game released on the
Xbox 360
.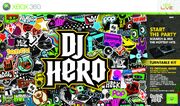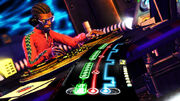 Mark
said that it looks and sounds simple but isn't. He praised the music. He said the controller is completely different. He explains the controls. He said it's a breath of fresh air for the Hero series. He also said it's very fun. He recommends it.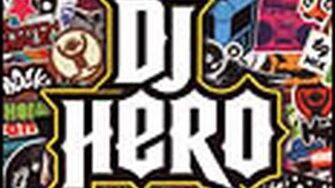 Mark said that the sound quality is excellent. He said he played on Medium. He also said he's going to review the Turntable controller. He noted that you can play two player with a Guitar Hero Controller. He recommended it.
Ad blocker interference detected!
Wikia is a free-to-use site that makes money from advertising. We have a modified experience for viewers using ad blockers

Wikia is not accessible if you've made further modifications. Remove the custom ad blocker rule(s) and the page will load as expected.