The DJ Hero Turntable Controller is a 2009 Controller released for the
Xbox 360
.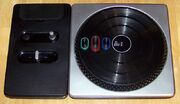 Mark said that you can't play DJ Hero without the controller. He said it looks worthless thing imaginable, but it's actually pretty cool. He also said it's not the same size as an actual turntable. He noted that the buttons were textured and concave. He said it has all the buttons needed to use the menus and the crossfader is very well made. He also said it's textured which means it doesn't pick up fingerprints. He noted that if you play Guitar Hero or Rock Band, it will be easy for you to grasp. He recommended it.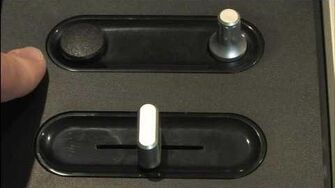 Ad blocker interference detected!
Wikia is a free-to-use site that makes money from advertising. We have a modified experience for viewers using ad blockers

Wikia is not accessible if you've made further modifications. Remove the custom ad blocker rule(s) and the page will load as expected.