Darkest Of Days is a 2009 First-Person Shooter released on the
Xbox 360
.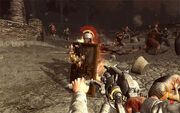 Mark
said that it was an interesting game. He said you weren't supposed to mess with history, but in the first mission you get a machine gun in World War 1. He also said it's full of techincal problems, such as it's extremely jerky and he got stuck behind a fence, but he kept playing because he wanted to know where the game went. He noted that it was very unbalanced. He said it didn't have multiplayer. He recommended it.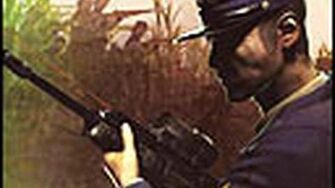 Ad blocker interference detected!
Wikia is a free-to-use site that makes money from advertising. We have a modified experience for viewers using ad blockers

Wikia is not accessible if you've made further modifications. Remove the custom ad blocker rule(s) and the page will load as expected.