Defender is a 1981 Game on the
Atari 2600
.
The Game Room
reviewed it on Season Two. It was reviewed by
Stella the Wonderdog
. It had fantasic gameplay according to the review
Mark said that the music sounds great, even today. He said it might not be the best version out there, but it's the one he played the most. He said that because the Atari controller only had one button you have to go to the bottom the screen to deploy smart bombs, which makes them useless. He also said that explosions suck, but it is still difficult. He said that the Swarmers a poorly translated. He said usually when you play it, it doesn't flicker, it's just the fact he has to make these for LCD screens. He recommends it.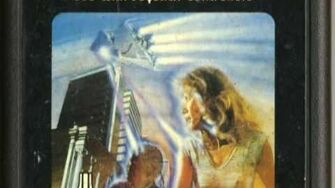 Ad blocker interference detected!
Wikia is a free-to-use site that makes money from advertising. We have a modified experience for viewers using ad blockers

Wikia is not accessible if you've made further modifications. Remove the custom ad blocker rule(s) and the page will load as expected.