Desert Falcon is a 1987 SHUMP released on the
Atari 7800
.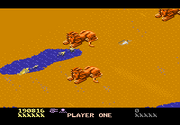 Mark
said that it's probably not going to get a remake. He said it's like
Zaxxon
but with a bird, and that means you can stop, land and hop along. This was his strategy to beating it. He recommends it to collectors and then explains the gameplay. He said it wasn't very well known and therefore may be hard to find. He recommends it.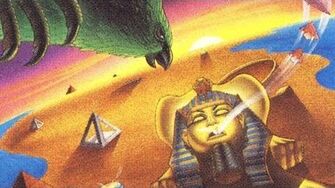 Ad blocker interference detected!
Wikia is a free-to-use site that makes money from advertising. We have a modified experience for viewers using ad blockers

Wikia is not accessible if you've made further modifications. Remove the custom ad blocker rule(s) and the page will load as expected.