Dino Crisis is a 1999 Horror game released on the
Playstation 1
.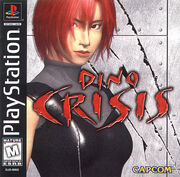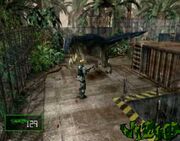 Mark
said that the game contained scenes of violence and was made by boys for boys. They showed us the menu screens. Dave said there wasn't enough action as they tried to make a Jurrasic Park game. Mark said that you had to solve puzzles. They said it had good animation. They didn't recommend it.
Ad blocker interference detected!
Wikia is a free-to-use site that makes money from advertising. We have a modified experience for viewers using ad blockers

Wikia is not accessible if you've made further modifications. Remove the custom ad blocker rule(s) and the page will load as expected.