Ducati World Racing Challenge is a 2001 Racing game released on the
Sega Dreamcast
.
Mark
said that if you're a fan of Ducati, you'll like this game, but if you only like racing games, he said it was average. He said it costs about $2 or $3. He also said the visuals were dated, and the music sucked, but said the worst thing was the controls. He noted that the courses feel uninspired. He recommended it for collectors only.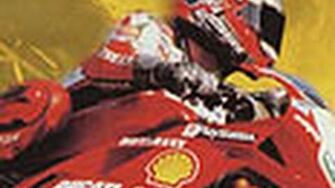 Ad blocker interference detected!
Wikia is a free-to-use site that makes money from advertising. We have a modified experience for viewers using ad blockers

Wikia is not accessible if you've made further modifications. Remove the custom ad blocker rule(s) and the page will load as expected.