Einhander is a 1998 SHUMP released on the
Playstation 1
.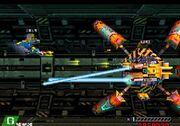 Mark
said that he split the review into two because it's just fun to watch and that Einhander stood for "One Hander" in german. He said that the game may have been inspired by Blade Runner, he also praised the graphics even if it was a PS1 game. He noted that it requires a lot of memorisation, but was quite expensive to buy. He also noted that it required multi-tasking to play.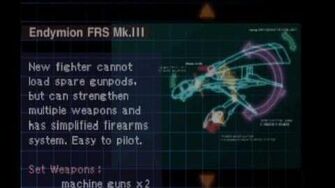 Mark said the tutorial woman probably got paid a lot to do the voice over. He wants a sequel to be made and said that it was unforgiving to play. He favourite weapon is the lightsaber, but he uses the gattling gun is the one that he uses the most. He did say that it took a long time to beat the bosses, and that it gives you 10 continues and that you'll need all of them. He didn't know how long it lasts for. He recommends it and wants a sequel.
Ad blocker interference detected!
Wikia is a free-to-use site that makes money from advertising. We have a modified experience for viewers using ad blockers

Wikia is not accessible if you've made further modifications. Remove the custom ad blocker rule(s) and the page will load as expected.