Far Cry: Vengeance is a 2006 First-Person Shooter released on the Nintendo Wii.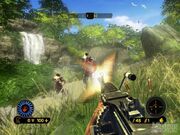 Mark
said that it looks like the game was made in 1997. He said it felt like it was made for another game system but was then ported to the system. He said he was sad that he actually played this. He noted that the enemy A.I. was stupid. He said that the framerate was terrible and jerky. He didn't like the predator mode. He didn't recommend it.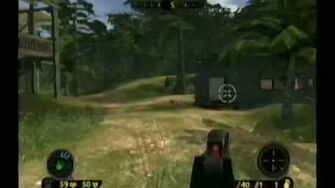 Ad blocker interference detected!
Wikia is a free-to-use site that makes money from advertising. We have a modified experience for viewers using ad blockers

Wikia is not accessible if you've made further modifications. Remove the custom ad blocker rule(s) and the page will load as expected.