Forza Motorsport 3 is a 2009 Racing game released on the
Xbox 360
.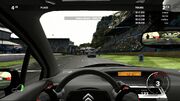 Mark
said that it was a lot like
Forza 2
, but it had a rewind feature and cockpit view. He said it plays how you would expect a Forza Motorsport game to play. He also said the visuals haven't changed much and he was disapointed with the car selection. He noted  that the new tracks are uninspiring and the menus are awful. He explained the structure of the game. He said the most fun is tuning the cars up to a ridiculous level. He still recommends it
Mark said that he's recieved many angry e-mails from viewers, over Part 1. He noted that many e-mails were misspelled. He praised the game however. He then reads the marketing materials. He liked the Camino Viejo de Montserrat track. He also liked the Le Mans track. He recommended it.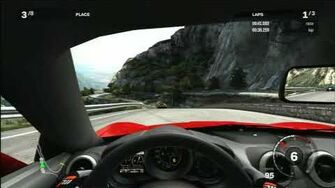 Ad blocker interference detected!
Wikia is a free-to-use site that makes money from advertising. We have a modified experience for viewers using ad blockers

Wikia is not accessible if you've made further modifications. Remove the custom ad blocker rule(s) and the page will load as expected.