Galaga is a 2006 SHUMP released on the
Xbox 360
. It is based on the 1981 arcade game.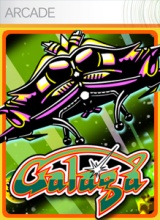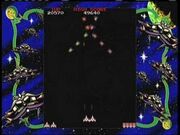 Mark
said that the online capability of games were the most exciting part of new video games coming out. He praised Xbox Live Arcade as it's bringing the old school games back. He also praised the fact that it is in it's original aspect ratio. He did however note that it was faster than the
one
on
Atari 7800
. He then names games that he wants on Xbox Live.
Ad blocker interference detected!
Wikia is a free-to-use site that makes money from advertising. We have a modified experience for viewers using ad blockers

Wikia is not accessible if you've made further modifications. Remove the custom ad blocker rule(s) and the page will load as expected.