Galaxian is a 1996 SHUMP released on the Playstation 1.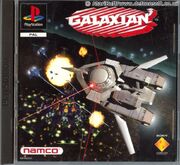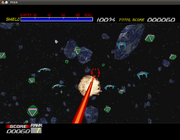 Mark
said that this review would be from an Compilation disc. He said it was simple and fun to play. However he did say that it was simple, but hard to get an high score. He said he feel like a stormtrooper while playing and recommended it.
Ad blocker interference detected!
Wikia is a free-to-use site that makes money from advertising. We have a modified experience for viewers using ad blockers

Wikia is not accessible if you've made further modifications. Remove the custom ad blocker rule(s) and the page will load as expected.