God Of War: Chains Of Olympus is a 2008 Action game released on the
Sony PSP
.
Mark
said that it's a prequel to the first
God Of War
. He said it's one of the best games on the system. He also said the sex scenes make complete sense as most of ancient mythology is just sex and violence. He noted that it has amazing game and fun characters. He said you must pick it up and play it. He also said the boss battles have a lot of quick-time events. He noted that the puzzles make sense in the context and and are quite fun. He praised the music. He recommended it.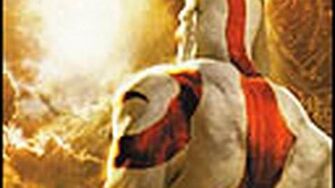 Ad blocker interference detected!
Wikia is a free-to-use site that makes money from advertising. We have a modified experience for viewers using ad blockers

Wikia is not accessible if you've made further modifications. Remove the custom ad blocker rule(s) and the page will load as expected.