Guitar Hero III: Legends of Rock is a 2007 Music Party game released on the
Xbox 360
.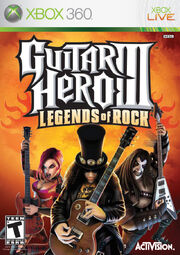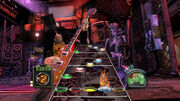 Mark
said that it was about time that Classic Game Room reviewed it. He did note that it was expensive game. He praised the characters and the sense of humour. He said it was pretty solid, but noted he sucked at it. He praised it as a party game. He then explained the gameplay. He liked the boss battles. He lists bands he wants in the next game. He recommended it.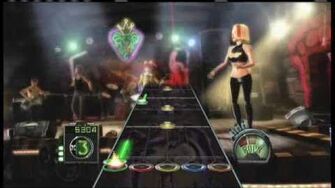 Ad blocker interference detected!
Wikia is a free-to-use site that makes money from advertising. We have a modified experience for viewers using ad blockers

Wikia is not accessible if you've made further modifications. Remove the custom ad blocker rule(s) and the page will load as expected.