Halo 3: ODST is a 2009 First-Person Shooter released on the
Xbox 360
.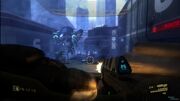 Mark
said that the title confused him. He said the gameplay was identical. He also said that they've taken some chances with the music. He noted that the storyline is told in a series of flashbacks. He praised the enviroment. He noted that you got a second disc just for multiplayer. He recommended it.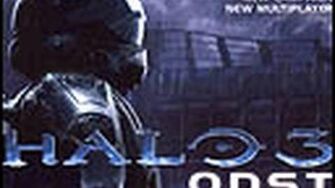 Mark said that you don't get just a headlight, you get a system that puts an outline around the entire enviroment, which looks cool. He said you don't play as Master Chief. He also said you use health packs. He notes that it has 4 difficultly levels. He said the campaign is a must play. He also said it is very short however. He noted that you can explore the city. He recommends it.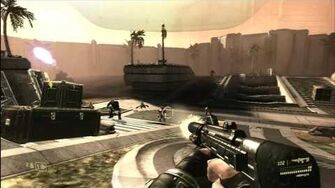 Mark said that it comes with Firefight, which is like Horde Mode or Zombie Mode in other First-Person Shooters. He said you can play four player co-op in this mode. He explained the HUD. He said it's more fun to play with a friend. He likes the ability to edit the game with the Skulls. He praised the second disc which contains the Halo 3 Multiplayer disc. He recommended it.
Ad blocker interference detected!
Wikia is a free-to-use site that makes money from advertising. We have a modified experience for viewers using ad blockers

Wikia is not accessible if you've made further modifications. Remove the custom ad blocker rule(s) and the page will load as expected.