Krazy Kart Racing is a 2009 Puzzle/Driving game released on the iPod Touch.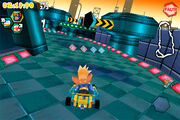 Mark
said that it is Konami's answer to
Mario Kart
. He said it's made very well. He also said tilting the
iPod
for steering is better than using your finger. He notes that some popular Konami characters are not in this game. He praised the music and track design. He recommended it.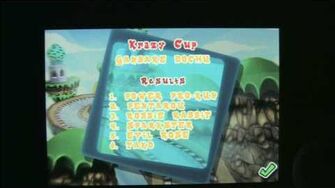 Ad blocker interference detected!
Wikia is a free-to-use site that makes money from advertising. We have a modified experience for viewers using ad blockers

Wikia is not accessible if you've made further modifications. Remove the custom ad blocker rule(s) and the page will load as expected.