Lightening Force is a 1992 SHUMP released on the
Sega Genesis
.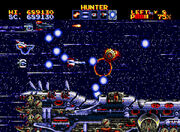 Mark
said that the game is really Thunder Force IV, renamed Lightening Force in the US because Lightning comes before thunder but the title is the wrong form of Lightning. Mark said that the level design is done well. He loves the Hunter weapon coming back. He did note that when you start playing it doesn't seem like an improvement, but later on you can tell. He says that the music is incredible and wants game music like this to come back. He recommends it.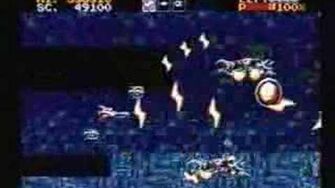 Ad blocker interference detected!
Wikia is a free-to-use site that makes money from advertising. We have a modified experience for viewers using ad blockers

Wikia is not accessible if you've made further modifications. Remove the custom ad blocker rule(s) and the page will load as expected.