MLB 09: The Show is a 2009 Sports title released for the
Playstation 3
.
Mark
said that if he can create complete mayhem in a video game, he'll do it for the show. He said it's a baseball lovers dream. He also said that sports games always require the latest technology. He noted that the instruction manual was helpful. He said the sound was better in real life. He recommends it.
Mark said that creating a baseball game cannot be easy. He said it was really detailed. He noted that you can save in the middle of games. He said whether or not you like it depends on if you like baseball. He also said that just recording the voices must have taken a long time. He recommends it.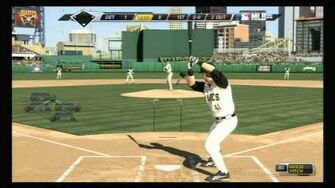 Ad blocker interference detected!
Wikia is a free-to-use site that makes money from advertising. We have a modified experience for viewers using ad blockers

Wikia is not accessible if you've made further modifications. Remove the custom ad blocker rule(s) and the page will load as expected.