The Mad Catz PS3 Wireless Gamepad is a 2009 controller released for the
Playstation 3
.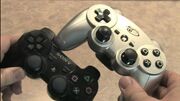 Mark said that the regular PS3 controller is expensive, so if you want a cheaper version, you should get this. He said it feels more like an Xbox 360 controller. He also said it doesn't have as much grip. He notes that it uses batteries. He said that it needs a dongle. He also said the triggers were better and different. He recommended it for driving games.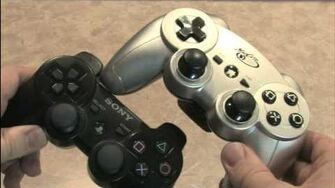 Ad blocker interference detected!
Wikia is a free-to-use site that makes money from advertising. We have a modified experience for viewers using ad blockers

Wikia is not accessible if you've made further modifications. Remove the custom ad blocker rule(s) and the page will load as expected.