Mario Kart Wii is a 2008 Racing game released on the
Nintendo Wii
.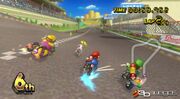 Mark
said that it is one of the flagship titles of the Wii. He said the designers of the game have used the strengths and weaknesses of the console. He also said that the controls are excellent. He noted that it has high replay value but didn't like the music. He said it was the kind of the game that you like it or you don't. He loved the replays. He recommended it.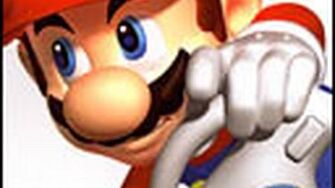 Mark said that Wario is really cool. He then decided to go into online. He notes that the same console can have two people online at the same time. He tells us he unlocked the golden steering wheel icon. He recommends it.
Mark said it has an Eye-catching design and is very simple. He reads the blurb. He likes it.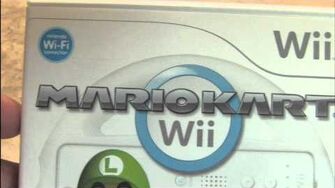 Ad blocker interference detected!
Wikia is a free-to-use site that makes money from advertising. We have a modified experience for viewers using ad blockers

Wikia is not accessible if you've made further modifications. Remove the custom ad blocker rule(s) and the page will load as expected.