Mars Matrix: Hyper Solid Shooting is a 2001 SHUMP released on the
Sega Dreamcast
.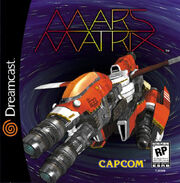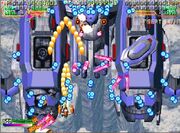 Mark
said that the game is so awesome it need three parts. He said it was difficult to explain, but then tried to explain it. He noted that you have to be incredibly aggressive while playing to kill everything. He says wait for Part 2.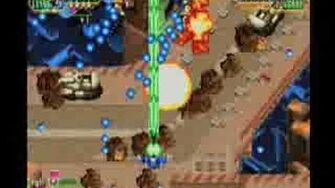 Mark notes that it has a 9 digit scoring system. He also says it's like Robotron: 2084 as in that you have to play a lot to get a feel for it. Also he tells you how to play the game without hurting your eyes. He does say that it's fun to play but clearly very difficult game. He likes the music and the ball enemies. He said he will play the game again.
Mark said that he was excited with his high score, until he saw four zeros to the left of it. He likes the store mode as it offers a higher replay value. He also likes the video tutorial. We then have an interview with Edit-Station 1 and Mark recommends the game.
Ad blocker interference detected!
Wikia is a free-to-use site that makes money from advertising. We have a modified experience for viewers using ad blockers

Wikia is not accessible if you've made further modifications. Remove the custom ad blocker rule(s) and the page will load as expected.