Midnight Club: Los Angeles is a 2008 Racing game released on the
Playstation 3
.
Mark
said that it was pretty much Grand Theft Auto: Lite. He said it shares the same engine as
Grand Theft Auto IV
. He noted that after a while the city started to look the same. He said it should last you a long time. He also a lot of the development money went into music licensing. He recommends it.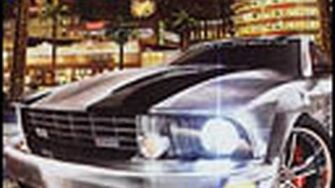 Mark said that it's a lot like Burnout Paradise with it's shortcuts. He said you have to play for a while to unlock new ones. He also said the replays were excellent. He noted that the graphics creation screens were like Forza 2's. He recommends it.
Ad blocker interference detected!
Wikia is a free-to-use site that makes money from advertising. We have a modified experience for viewers using ad blockers

Wikia is not accessible if you've made further modifications. Remove the custom ad blocker rule(s) and the page will load as expected.