Missile Command is a 1980 shoot 'em up released on the
Atari 2600
.
Mark
jokes that things were a lot safer during the cold war, and says that this game was used to train a new generation of soldiers. He said that it is one of the best arcade games. He also notes that it now obsolete, but still recommends it.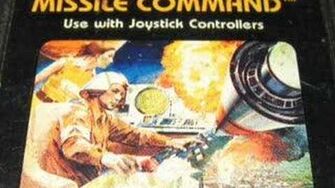 Ad blocker interference detected!
Wikia is a free-to-use site that makes money from advertising. We have a modified experience for viewers using ad blockers

Wikia is not accessible if you've made further modifications. Remove the custom ad blocker rule(s) and the page will load as expected.