Mortal Kombat Vs. DC Universe is a 2008 fighting game released on the
Xbox 360
.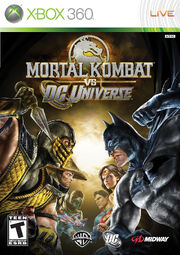 Mark
said that it was an unlikely combo of franchises. He said it wasn't just a 2D fighting games, it was 3D like
Virtua Fighter 5
. He said unlike most fighting games the storyline isn't tacked on. He praised the fighting and excellent controls. He notes that the game forces you to play as all the characters so you see what they are all like. He said if you like the Mortal Kombat movies, you'll like this. He recommends it.
Mark said that it has a number of neat features, such as smashing people through walls. He said the character models were excellent. He liked that you can play the entire campaign from both perspective. He recommends it and loves the storyline.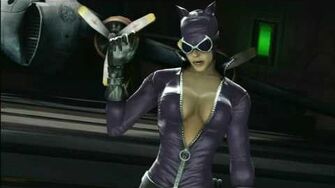 Ad blocker interference detected!
Wikia is a free-to-use site that makes money from advertising. We have a modified experience for viewers using ad blockers

Wikia is not accessible if you've made further modifications. Remove the custom ad blocker rule(s) and the page will load as expected.