NASCAR Kart Racing is a 2009 Racing game released on the
Nintendo Wii
.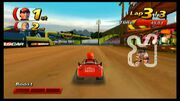 Mark
said that he was surprised with this game because it does have products slapped all over it, and that usually means it's bland and boring, but not this, it has fun with all the sponsors. He said if you like
Mario Kart
you'd like this, even if you aren't a fan. He also said that he liked the controls, gameplay and that it is very smooth. He noted that it didn't have an online mode. He recommends it.
Mark said that as you play you unlock many characters and tracks. He liked the Dover track was the most creative. He said he enjoyed it because it is pick up and play. He recommended it.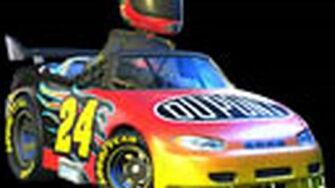 Ad blocker interference detected!
Wikia is a free-to-use site that makes money from advertising. We have a modified experience for viewers using ad blockers

Wikia is not accessible if you've made further modifications. Remove the custom ad blocker rule(s) and the page will load as expected.