The NES Controller is a controller released for the
NES
in 1985.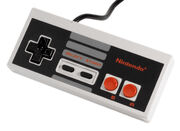 Mark said that it was clearly different to the controller with the Atari 2600. He notes that the D-Pad is textured so your finger doesn't slip off it and that the Select & Start buttons are clearly labeled. He also says that the buttons hold up well, but the square design doesn't hold up, especially when your hands get bigger. He recommends it.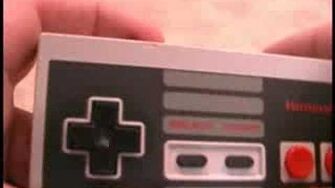 Ad blocker interference detected!
Wikia is a free-to-use site that makes money from advertising. We have a modified experience for viewers using ad blockers

Wikia is not accessible if you've made further modifications. Remove the custom ad blocker rule(s) and the page will load as expected.