The Nintendo Game Boy Advance SP is a 2005 handheld released by Nintendo.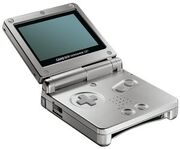 Mark said that this is his favourite Game Boy. He said this is the model with the backlit screen. He also said he really likes it. He noted the screen size was similar to the Nintendo DS. He likes the clamshell design. He said there was many games released on the system. He notes that it doesn't have a headphone jack.  He praised the screen quality. He recommended it and said it doesn't cost as much today.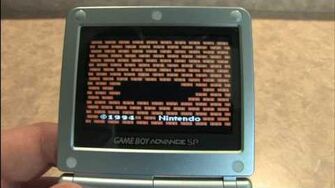 Ad blocker interference detected!
Wikia is a free-to-use site that makes money from advertising. We have a modified experience for viewers using ad blockers

Wikia is not accessible if you've made further modifications. Remove the custom ad blocker rule(s) and the page will load as expected.