No Escape! is a 1983 Action game released on the
Atari 2600
. It was Donated by James from Egg Habour City, New Jersey.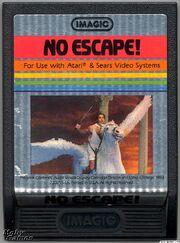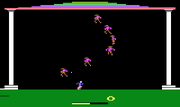 Mark
said that the gods are angry with you, so you fight endless waves of enemies. He said it's an interest game for the
Atari 2600
. He also said it's like a reverse version of
Space Invaders
. He then attempted to explain the gameplay. He also explained the scoring system. He said it's more challenging than
Space Invaders
. He also said the music is boring. He recommended it.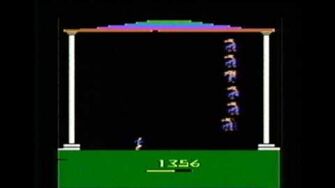 Ad blocker interference detected!
Wikia is a free-to-use site that makes money from advertising. We have a modified experience for viewers using ad blockers

Wikia is not accessible if you've made further modifications. Remove the custom ad blocker rule(s) and the page will load as expected.