Perfect Dark is a 2000 First-Person Shooter released on the
Nintendo 64
.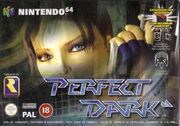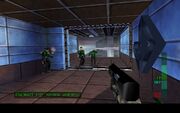 Dave
said that it is pretty much Goldeneye again.
Mark
said that the cutscenes looked horrible. They said they were unimpressed with the graphics, but said they were impressed with the gameplay. Mark said that it would have been better with a more serious storyline. They didn't recommend it.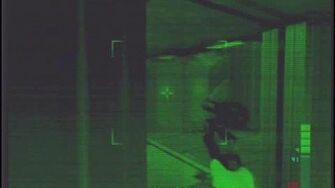 Ad blocker interference detected!
Wikia is a free-to-use site that makes money from advertising. We have a modified experience for viewers using ad blockers

Wikia is not accessible if you've made further modifications. Remove the custom ad blocker rule(s) and the page will load as expected.