Phoenix is a 1982 SHUMP on the
Atari 2600
.
Mark
said that the box art was cool, but the gameplay didn't hold up. He was disappointed that it was a clone of Space Invaders, but started to get into the game, and liked the feature of having to hit the enemies right in the middle of them to kill them, and the end boss.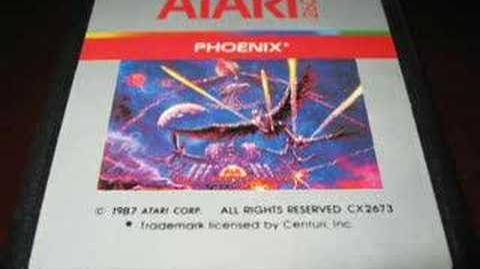 Ad blocker interference detected!
Wikia is a free-to-use site that makes money from advertising. We have a modified experience for viewers using ad blockers

Wikia is not accessible if you've made further modifications. Remove the custom ad blocker rule(s) and the page will load as expected.