Rayman Raving Rabbids: TV Party is a 2008 family game released on the
Nintendo Wii
.
Mark
said that the game was essentially
UHF
: The game. He said it was fun to play in single player and multiplayer. He said it was what made the Wii popular. He praised the menus. He explained some of the Minigames. He noted that you could play some games with the Wii Fit board. He said he wanted to review more games like this. He recommends it.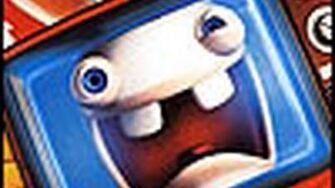 Mark said that he likes the party mode and the animated introductions. He said some people may not like the Wheel of Misfortune as you can lose after winning everything. He also said he liked the dancing segments. He recommends it.
Ad blocker interference detected!
Wikia is a free-to-use site that makes money from advertising. We have a modified experience for viewers using ad blockers

Wikia is not accessible if you've made further modifications. Remove the custom ad blocker rule(s) and the page will load as expected.