Resident Evil Code: Veronica is a 2000 survival horror video game released on the
Sega Dreamcast
.
Dave
asks the viewer if they've ever had a beer that sucked. He said that it was enough to buy a Dreamcast for. He was confused by the killer moths.
Mark
said that it had a variety of levels. Dave also notes that it uses two discs, but knocked off a point for the voice actors. They recommend it.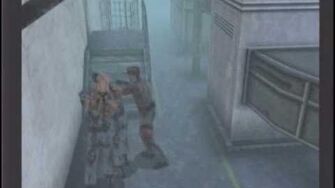 Ad blocker interference detected!
Wikia is a free-to-use site that makes money from advertising. We have a modified experience for viewers using ad blockers

Wikia is not accessible if you've made further modifications. Remove the custom ad blocker rule(s) and the page will load as expected.