Robotron: 2084 is a 1983 Action game released on the
Atari 5200
.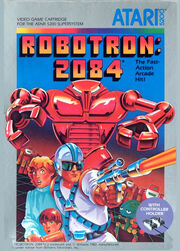 Mark
said that he loves the game. He said it's an excellent port. He also said the screen is filled with enemies, even more than usual. He notes that you use two
Atari 5200 controllers
, which actually works well. He explains the controls. He tells us if we want to play this game we should probably get another version of it, but still recommends it.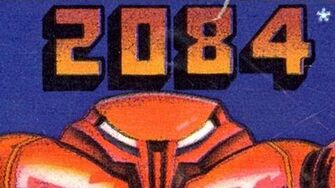 Ad blocker interference detected!
Wikia is a free-to-use site that makes money from advertising. We have a modified experience for viewers using ad blockers

Wikia is not accessible if you've made further modifications. Remove the custom ad blocker rule(s) and the page will load as expected.