Silpheed: The Lost Planet is a 2001 SHUMP released on the Playstation 2.
Mark
said that until "Wind Squid" is released, people are going to have to play games such as this. He said that the plot wasn't very interesting but was fun. He said the gameplay and graphics were excellent, but the music was sub-par. He said that the end-bosses were creative and likes the shield. He prefered the
original
on the
Sega CD
, but still recommends it.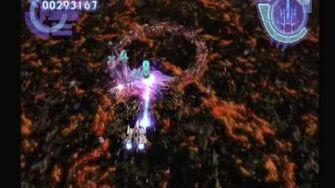 Ad blocker interference detected!
Wikia is a free-to-use site that makes money from advertising. We have a modified experience for viewers using ad blockers

Wikia is not accessible if you've made further modifications. Remove the custom ad blocker rule(s) and the page will load as expected.