The PSP-3001 is a 2008 Handheld released by Sony.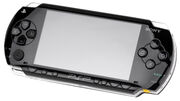 Mark said that it is the Sega Game Gear of 2000's handhelds. He liked the thumbstick. He doesn't like the UMD drive. During his review, his PSP requires a software update. He said that the PSN Store is the best part of the system. He also said it was like having a PS2 with you at all times. He noted that it does have video outand the sound quality is excellent. He recommends it.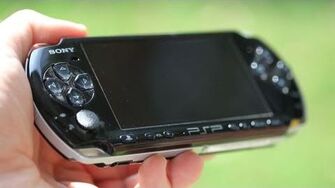 Ad blocker interference detected!
Wikia is a free-to-use site that makes money from advertising. We have a modified experience for viewers using ad blockers

Wikia is not accessible if you've made further modifications. Remove the custom ad blocker rule(s) and the page will load as expected.