The Playstation 3 40GB is a 2006 Console released by Sony.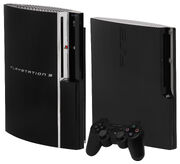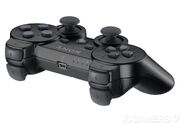 Mark
said that was more like a complete home entertainment center. He said that the shiny black surface attracts lots of dust and this can cause issues. Mark also notes that since the 1970's no one console manufacturer has had complete control of the market for over a decade. He also thinks that it won't be successful as the
PS1
or
PS2
because they botched the release of the console. He also notes that most games come out on both consoles now. He also says that Sony equipment is high quality, and you can see this it has a blu-ray player. He also says that it is too expensive to be mass-market. He also says that it sucks that it doesn't come with Component cables or a HDMI cable. He does recommend it, but only to watch movies (at that moment)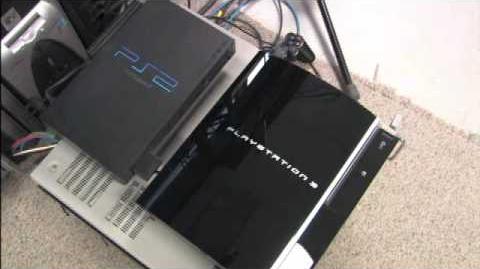 Ad blocker interference detected!
Wikia is a free-to-use site that makes money from advertising. We have a modified experience for viewers using ad blockers

Wikia is not accessible if you've made further modifications. Remove the custom ad blocker rule(s) and the page will load as expected.