Soul Calibur: Broken Destiny is a 2009 Fighting game released on the
Playstation Portable
.
Mark
said that it has Kratos from
God Of War
. He said that fans of the series will like it. He also said it didn't have a proper online multiplayer mode. He noted that it was well made and very smooth. He said you have a wide selection of characters. He also said it was like
Soul Calibur IV
ported on the PSP, even with it's character creation mode. He noted the quick play mode felt like what
Virtua Fighter 5
story mode. He said if you want to play Soul Calibur on the go, get this. He praised the controls. He recommended it.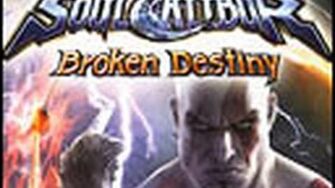 Ad blocker interference detected!
Wikia is a free-to-use site that makes money from advertising. We have a modified experience for viewers using ad blockers

Wikia is not accessible if you've made further modifications. Remove the custom ad blocker rule(s) and the page will load as expected.