Super Monaco GP is a 1990 racing game released for the
Sega Genesis
.
Mark
said that the game has the best title sequence ever. He praised it's menu options and the ability to pick a rival when you start the career mode. He said that he had wanted to review the game for a long time. He also praised the fact that when you hit another car, smoke comes out of it. He noted the amount of tracks in the game, especially for the time period. He said that when he was starting the review, he was playing it like
Forza Motorsport 2
, or
Gran Turismo 4
, when infact it was a arcade game and you shouldn't do that. He noted that it was very advanced for the time period, with the mini map and you can even pit. He recommended it.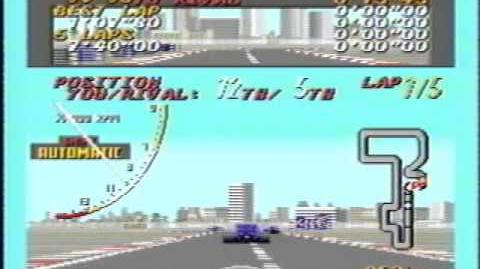 Ad blocker interference detected!
Wikia is a free-to-use site that makes money from advertising. We have a modified experience for viewers using ad blockers

Wikia is not accessible if you've made further modifications. Remove the custom ad blocker rule(s) and the page will load as expected.