The Conduit is a 2009 First-Person Shooter released on the
Nintendo Wii
.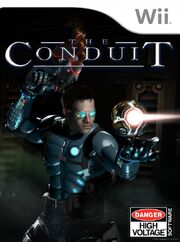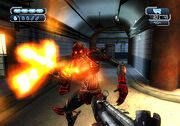 Mark
said that it's one of the best shooters on the Wii. He said it reminds him of Men In Black mixed with Halo. He praises the multiplayer and music. He said it controls a lot like
Metroid Prime 3: Corruption
. He also said the guns run out of ammo easily and the difficultity can spike up and down. He loved the multiplayer, as it's one of the only first-person shooters with a multiplayer mode on the system. He doesn't like the box art. He recommends it.
Ad blocker interference detected!
Wikia is a free-to-use site that makes money from advertising. We have a modified experience for viewers using ad blockers

Wikia is not accessible if you've made further modifications. Remove the custom ad blocker rule(s) and the page will load as expected.