The Destiny Of Zorro is a 2009 Action game released on the
Nintendo Wii
.
Mark
said that Zorro was very old, and this makes a weird video game character. He explains the gameplay. He then explains the controls. He said it got very repetitive. He also said the age rating was too high. He recommended it.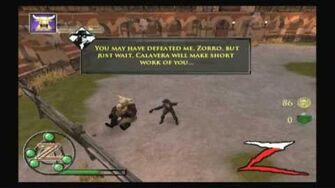 Ad blocker interference detected!
Wikia is a free-to-use site that makes money from advertising. We have a modified experience for viewers using ad blockers

Wikia is not accessible if you've made further modifications. Remove the custom ad blocker rule(s) and the page will load as expected.