The House Of The Dead: Overkill is a 2009 First-Person Shooter released on the
Nintendo Wii
.
Mark
said that the announcers voice was awesome. He said there wasn't many mature games on the Wii. He also said it was a great game to play if you can stop laughing. He noted that it was a shooter on rails. He likes the music. He said it was very jerky. He also said when you get the assault rifle it gets too easy. He recommends it.
Mark said that it was one of the best available. He likes the minigames, which were target shooting. He recommended it.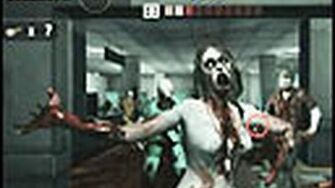 Ad blocker interference detected!
Wikia is a free-to-use site that makes money from advertising. We have a modified experience for viewers using ad blockers

Wikia is not accessible if you've made further modifications. Remove the custom ad blocker rule(s) and the page will load as expected.